2022 Distributor Marketing Programs
BxB Media collaborates with HVAC distributors and dealers to help them build great brands and grow.
HVAC distributors need marketing tools, expertise, and a playbook to attract and retain dealers. BxB has created comprehensive Distributor Marketing Programs to help achieve this goal. We start with four simple components that can be used independently or together and will always be customized to fit your individual needs. They are: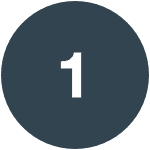 Dealer Marketing Support
Your dealers need marketing guidance, and there are three key elements to get them on the right track. BxB provides these to help you support your dealers and ensure they are set up for growth:
Review Gathering Process Optimization helps dealers find the best tools/process at their disposal to gain reviews on a regular basis.
My Business (GMB) Audit provides actionable items to improve each individual dealer's GMB listing and help drive leads.
Marketing Audit provides feedback on dealers' current marketing strategies, use of co-op, and guidance for best allocation and planning in 2022.
BxB also offers a complete suite of holistic services from websites to branding to paid lead generation tools that your dealers can engage with, if they so choose. Also, as a BxB partner distributor, your dealers will receive special pricing on BxB programs!
"We have developed a great partnership with BxB. The wealth of knowledge they have in the HVAC industry has made working with BxB extremely easy—they have gone above and beyond!"
Kellie Hill
cfm Distributors, Inc.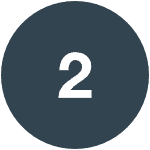 Dealer Marketing Education
BxB wants your dealers to be up to date on the critical marketing and technological changes so they can stay ahead. We find the better-educated dealers can harness the power of marketing more efficiently.
BxB provides free webinars and regular emails for dealers, and if you want to do a deeper dive, we also have on-site education programs that can be customized for your needs.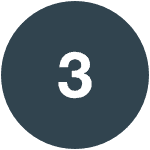 Grow Your Dealer Base
This program allows you to target specific dealers in the markets you serve to both attract and retain dealers. BxB has developed this program using online tools to target specific individuals who you want to be more aware of your brands and company.
You simply provide us with a list of the dealers you want, and we create ads and landing pages that will be delivered directly to these individuals!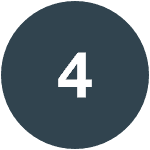 Dynamic Dealer Directories
For years, distributors have been using online directories to try and drive leads for their dealers. The problem with these directories is that they are simple lists, sometimes with a little bit of content, but offer no real content to homeowners or Google. These directories are most often designed to be be dependent on paid ads that create a poor ROI.
BxB has created Dynamic Dealer Directories for distributors who want to build an online presence for their dealers and brands that will not only drive leads but will also build a local presence in the markets you serve.
The BxB Team looks forward to meeting with you to discuss your goals and determine ways that we can help, including the 2022 Distributor Marketing Programs.